Reading for Pleasure
We advocate reading for pleasure here at The Children's Literacy Charity as we know too well the benefits of children hearing stories aloud and engaging with story themes. Below is a selection of some of our favourite picture books aimed at children aged 4 to 7 years.
Picture Books we love:
But where completely are we? By Lauren Child
Hamish and Missing Teddy by Moira Munro
Lulu Loves Stories by Anna McQueen
Aliens Love Underpants by Claire Freedman & Ben Cort
Peace At Last by Jill Murphy
Lost and Found by Oliver Jeffers
The Tiger Who Came to Tea by Judith Kerr
There was an old lady who swallowed a fly by Pam Adams
The Elephant and the Bad Baby – Elfrida Vipont & Raymond Briggs
Love Stink – Daniel Postgate
There are cats in this book by Vivian Schwarz
We're going on a Bear Hunt by Michael Rosen
Penguin by Polly Dunbar
Ketchup on your Cornflakes? by Nick Sharratt
Each Peach Pear Plum by Allan & Janet Ahlberg
Stuck in the Park by Nick Sharratt
Owl Babies by Martin Waddell
So Much by Trish Cooke
Biscuit Bear by Mini Grey
Hooray for Fish by Lucy Cousins
Aaaaaaahhhhh Spider! By Lydia Monks
The Train Ride by June Crebbin
Benefits of Storytime
Read, read, read!
Sharing books with babies and young children is a fun way to share talk. You and your child will enjoy the experience, which means there is a strong chance it will become a regular activity.
Talking and listening to young children develops their social and literacy skills and reading aloud is a good way of encouraging two-way communication. Babies love the sound of their parents' voices and reading aloud to them can be calming during times of distress or unease. Coupled with the appearance of their favourite book and/or character, it can be a very soothing experience and help build the bond between you and your child.
Books introduce children to the exciting world of stories and help them learn to express their own thoughts and emotions. Stories provide parents and carers with a structure to help them talk aloud to children and listen to their responses. It helps overcome adult inhibitions and provides topics for discussion.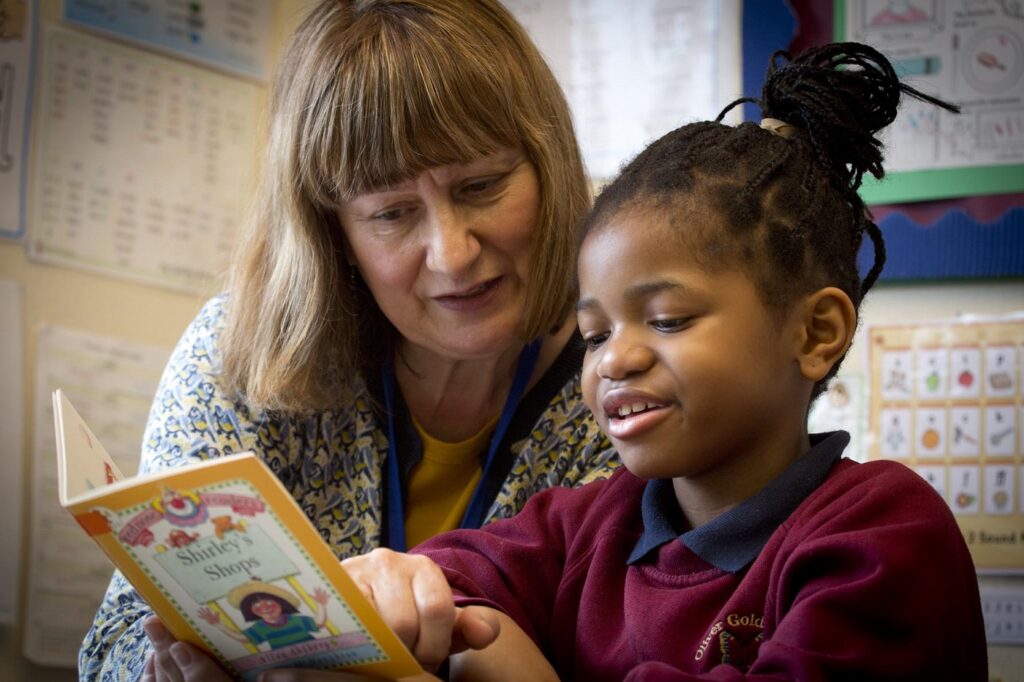 Reading together gives babies and young children the chance to respond. A gurgle in anticipation of a favourite story ending, or a smile of enjoyment, shows you that young children like to communicate and do so from a very young age. Characters, words and sounds discovered through books can be talked about outside of reading time. Books are an important source of new vocabulary.
Songs and rhymes are especially good for children as the rhythms and repetitive language make it easier for babies to learn language skills. Reading aloud combines the benefits of talking, listening and storytelling within a single activity and helps to build the foundation for language development. The majority of brain development occurs in the first three years of a child's life. Reading to babies and young children, and giving them time to respond, will help make the most of this opportunity.
Top Tips for Reading